Blog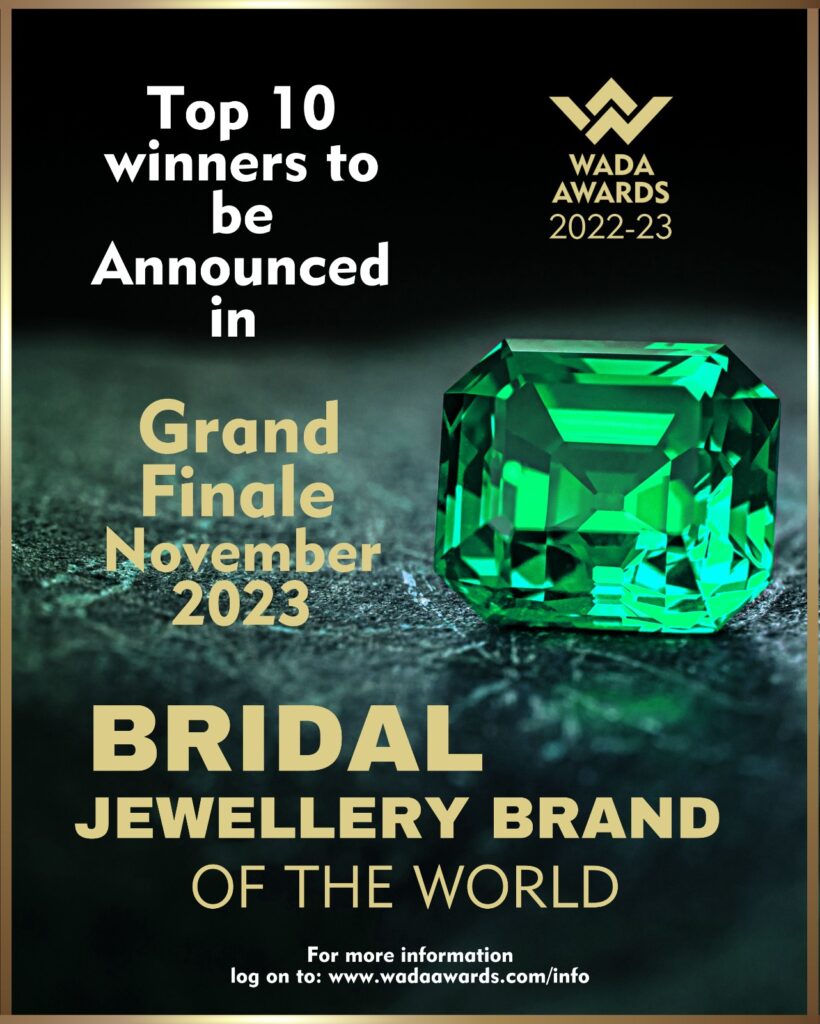 Join us at the prestigious World Jewellery Design Competition The WADA Awards Grand Finale on 21st November 2023 – DUBAI.
🌟 Calling all exquisite BRIDAL JEWELLERY BRANDS🌟
YOU can submit pictures of your ready-to-adorn BRIDAL Necklace Set and stand a chance for your brand to be recognized as a top 10 Bridal Jewellery Brand of the WORLD 💎✨
Participation is simple and affordable with a $200 fee per design submitted. Let your creativity shine as our esteemed judges select the winners at the Grand Finale in Dubai 🏆
Join us in this dazzling journey where elegance meets innovation. Don't miss this golden opportunity to claim your Brands place among the elite bridal jewellery brands of the world. ⭐
The last date to submit an entry: is 10th November 2023.
Requirement: Submit a photo of the ready bridal wear necklace set. Shortlisted top 10 pieces will be required to be submitted in physical by 20th November.
Gemstone: Natural Emerald and Diamond.
Celebrating the timeless union of Emeralds and Diamonds in Bridal Jewellery. 🎉
Rules and regulations 👇
Instant registration