Blog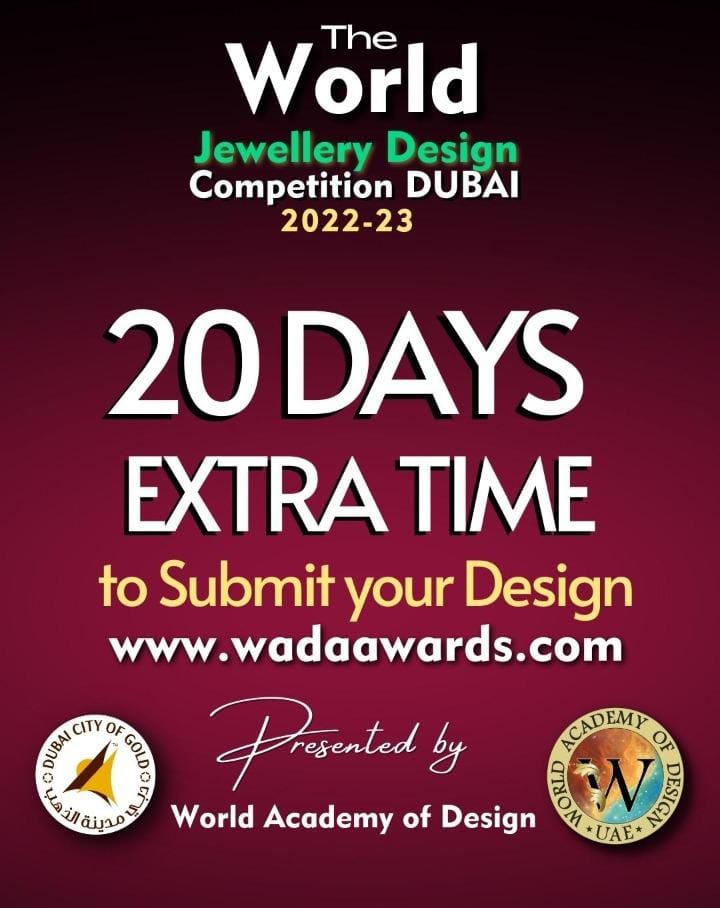 20 Days Extra Time Notice – World Jewellery Design Competition #WADAAwards –
Upon the special request of some designers who were on vacation because of year-end, we are opening the submission date until 20th January 2023.
Kindly submit your designs as early as possible. Do not wait till the last hour, as there will be no further extension or late entry.
Team WADA Awards and the Panel of JUDGES
Wishes you all the best for participation and the new year 2023!
#WADAAwards
#WAOD