Blog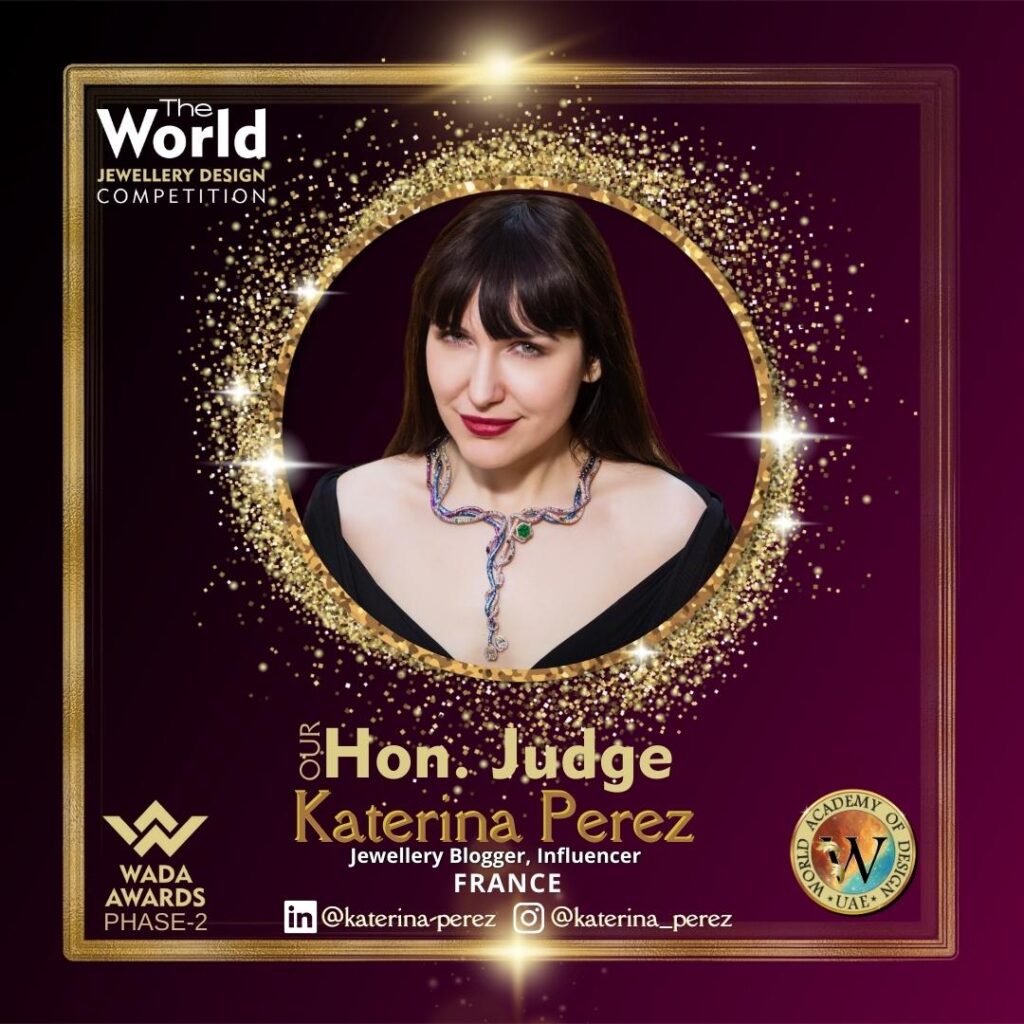 Aspiring to be an influencer in the Jewellery industry?
We recommend you to follow Hon. Judge Katerina Perez a celebrated Jewellery blogger & influencer from France. 🇫🇷.
She is an inspirational jewellery blogger on a mission of bridging the gap between high jewellery designs and those who can buy jewellery, and as such, make jewellery more accessible and approachable.
Her platforms have been known for showcasing the latest inspiring jewellery content, and she can't wait to spotlight the best designers in this year's competition.
Follow her on Instagram @katerina_perez