Articles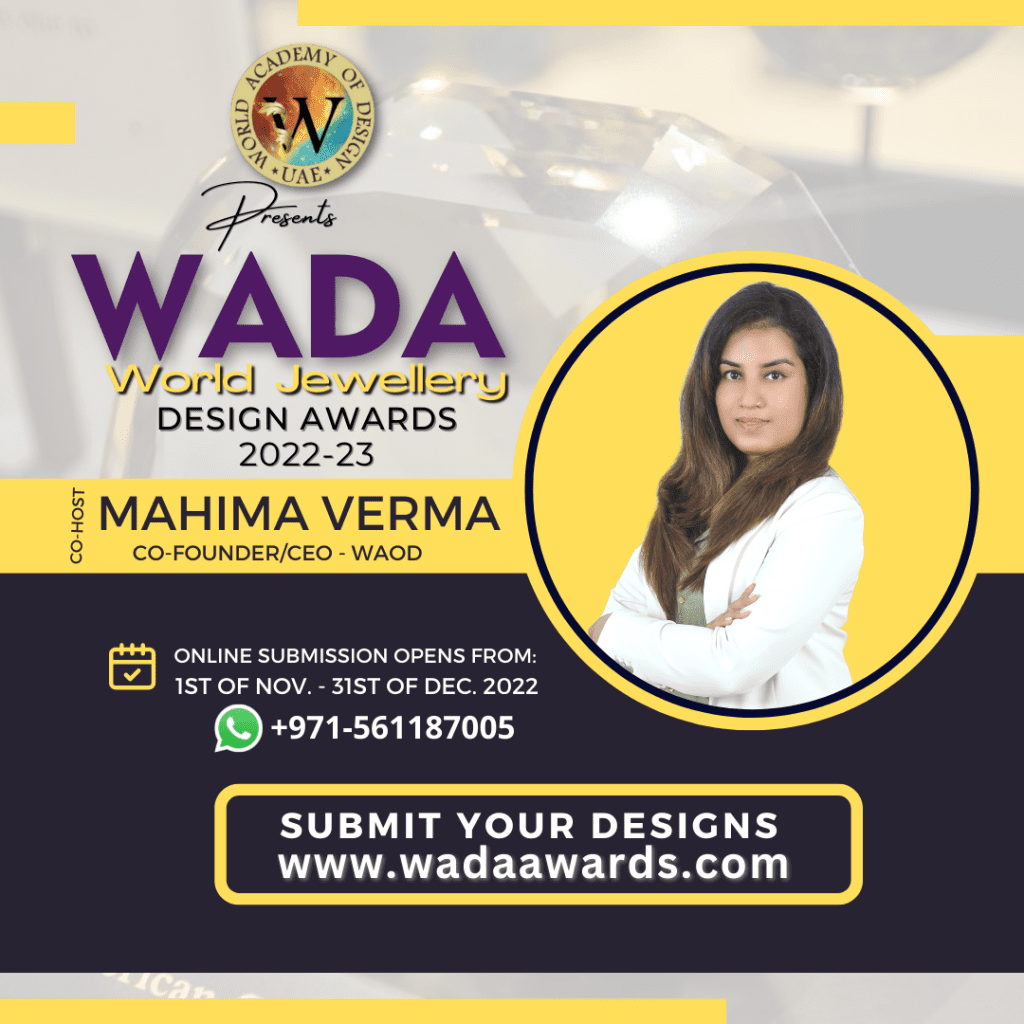 Discover a new concept in the Gems & Jewellery Industry
World Academy of Design is a new concept in Gems & Jewellery education. WAOD is developed and launched by a group of Jewellers with decades of experience in fine Jewellery Design, Manufacturing and export.
WAOD offers Courses in latest 3D Design technology, Innovative design concept development along with Diamond and Color stone professional courses launched from UAE in the year 2020. 
UAE is the center of the world market and the best destination for International students to study the highly specialized subject like 'Jewellery'. 
Main focus of the WAOD courses is to develop the practical aspects of designing and that is why all courses include deep technical knowledge and practical examination after each level of training. 
✨✨✨✨✨
WAOD launches its first International Award Competition with a vision to Identify & promote talented  jewelry designers from across the globe.
Submissions for the 2022-2023 Season opens from 1st Nov -31st Dec 2022.
Kindly visit wadaawards.com for more information
& worldacademyofdesign.com  for the complete range of courses