Blog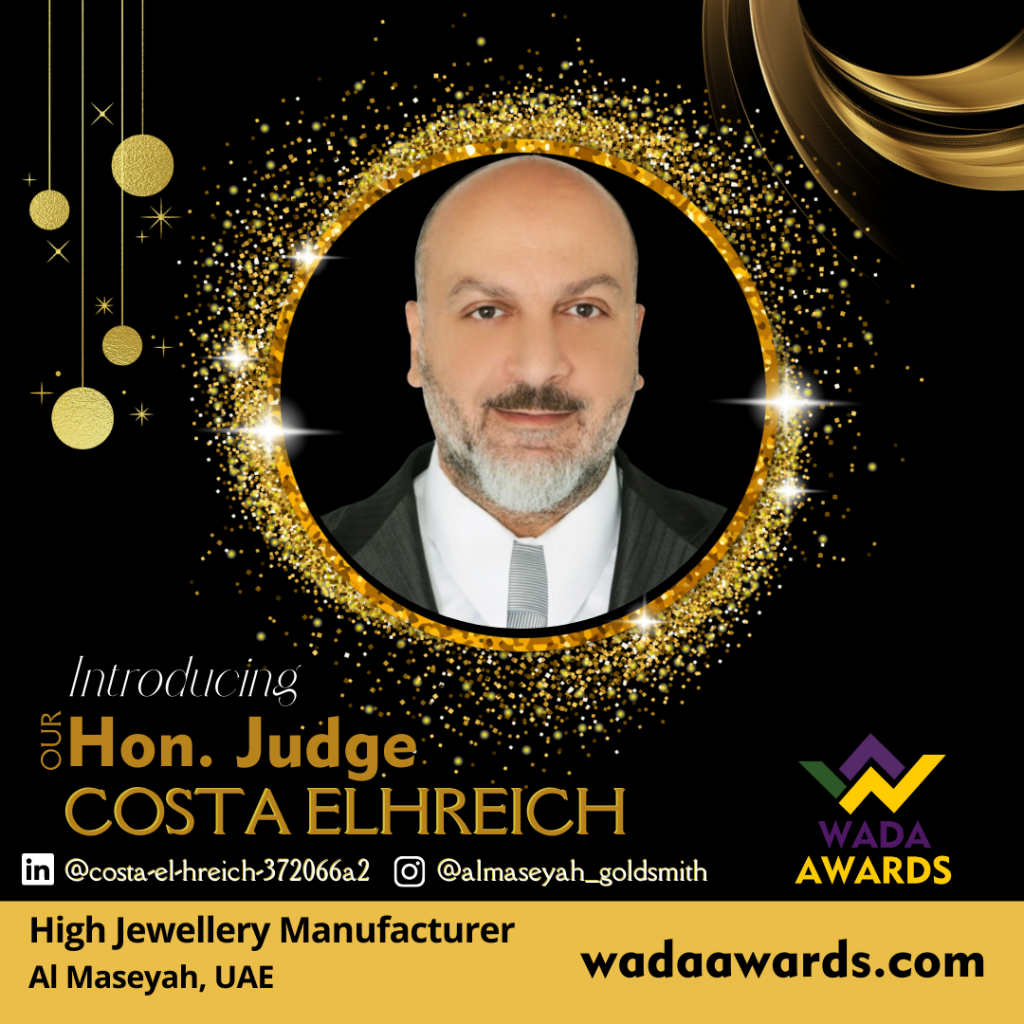 Meet our esteemed judge – Mr. Costa Elhreich, from UAE.
Let's know his journey:
Mr Costa has worked for over ten (10) years as Head of the production department at the famous luxury jewellery brand Mouawad.
With more than 20 years of experience in the jewellery industry locally and in international markets, Costa started his own business in 2019 under Almaseyah goldsmith L.L.C.
Armed with Complete knowledge of high-end jewellery, developing and implementing strategies in highly competitive markets, and passion for the jewellery business, he targeted to make his company one of the lead organizations in the jewellery business regionally.
Now, after three (3) years of challenging operation, surpassing the Covid pandemic Era during the start-up phase, Almaseyah has become one of the key players in the jewellery manufacturer in the region.
This positive success results from Costa's vision and strategies implemented to accelerate growth and maximize profitability in highly competitive markets.
Based on his belief that people are the main assets of any organization, he makes certain that this belief is spread into the company's culture. Employee recognition and motivation should be highly effective.
We are excited to have him as part of our esteemed jury members.
@almaseyah_goldsmith
@ahmedbinsulayem
@mahima.vermadxb
@tarunjaindubai
@wadaawards
@katerina_perez
@thediamondsgirl