Blog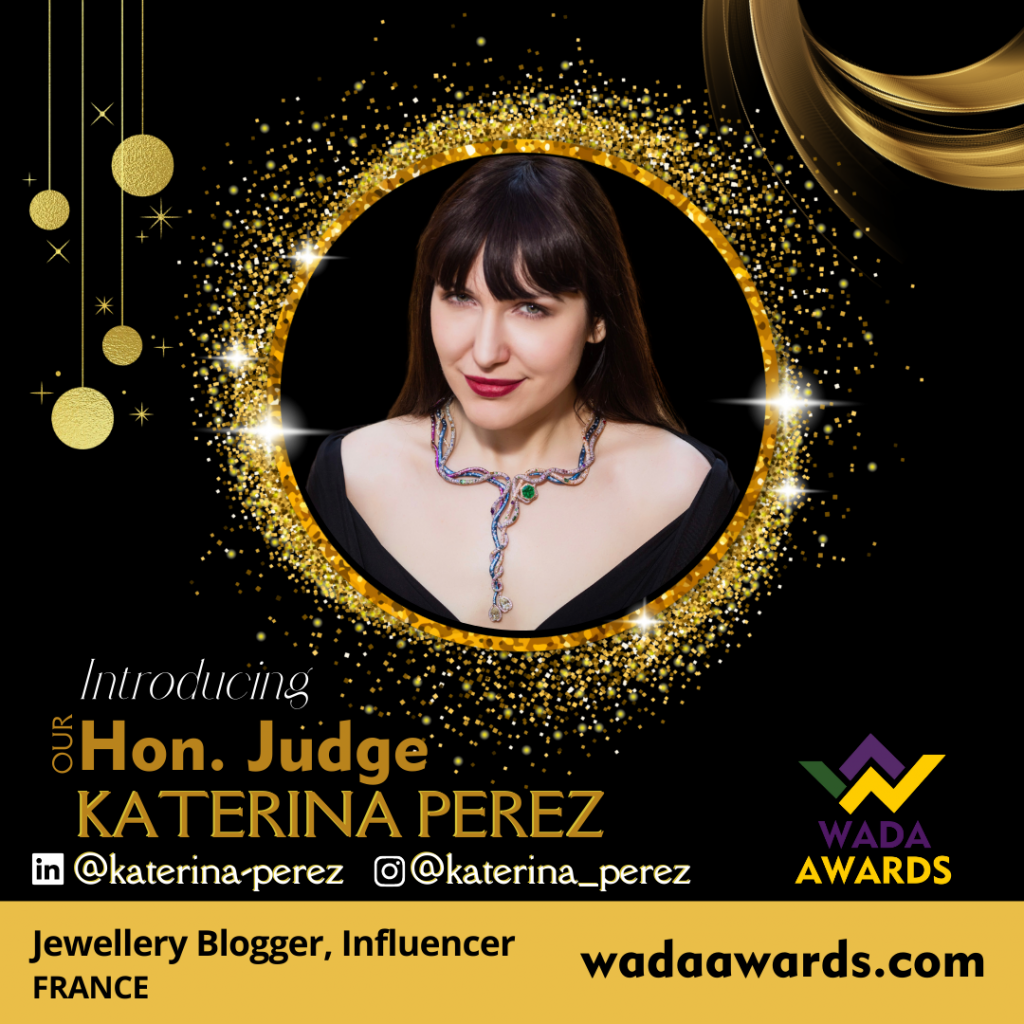 Meet our esteemed judge – Ms Katerina Perez, from France.
Let's know her journey:
After training as a gemmologist at the Gemmological Association of Great Britain (Gem-A) while working for Tiffany & Co., Russian-born, Paris-based Katerina spent time at Chaumet, Asprey and Boghossian, gaining sales and management experience. In 2011 she changed careers, becoming a freelance journalist and content editor. The reason behind this sudden switch?
It was the detail she wanted to share with the world. To achieve her goal, she founded her eponymous website and Instagram platform in 2013.
Since the start of her career, she has been appointed a judge for various jewellery competitions, including the Couture Design Awards in Las Vegas, Inhorgenta in Germany and the HRD Awards in Belgium.
She is a globetrotting jewellery aficionado with more than 13 years of experience in the jewellery business whose passion has blossomed into a thriving career as an authoritative voice in the industry. She has been a jewellery connoisseur ever since she was a baby.
Katerina works as a brand consultant, collection curator, and educator in the industry. She writes and shares inspiring images of the best precious jewellery masterpieces she discovers in the world on Instagram (@katerina_perez) regularly.
Katerina is highly interested in inspiration, original ideas, craftsmanship and designing activities.
We are really excited and grateful to have this iconic personality as part of our jury members.
@katerina_perez
@ahmedbinsulayem
@mahima.vermadxb
@tarunjaindubai
@wadaawards
@thediamondsgirl