Blog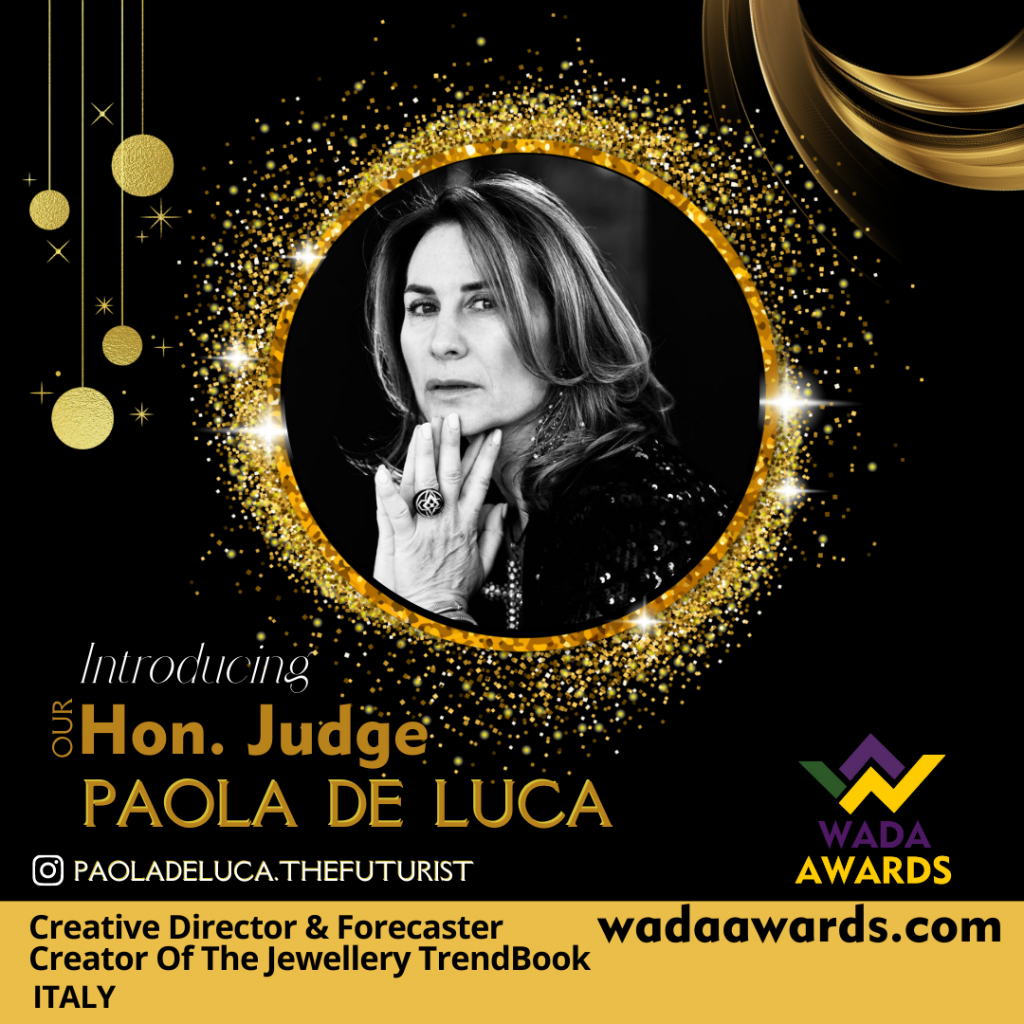 Meet our esteemed judge Paola De Luca
wadaawards.com
Paola De Luca is a Creative Director and Forecaster for Luxury, founder of The Futurist LLC and Trendvision Jewellery Forecasting independent Observatory of VicenzaOro IEG.
Italian born, Paola is best known for developing a
"The Jewellery TrendBook"
A forecasting publication for global jewellery design trends began her career as a jewellery designer in
New York.
She leads the Trendvision Jewellery & Forecasting Team, an independent Observatory of VicenzaOro Show.
As The Futurist her international Team
offers creative and strategic consultancy services and educational programmes to their VIP Clients.
@paoladeluca.thefuturist