Blog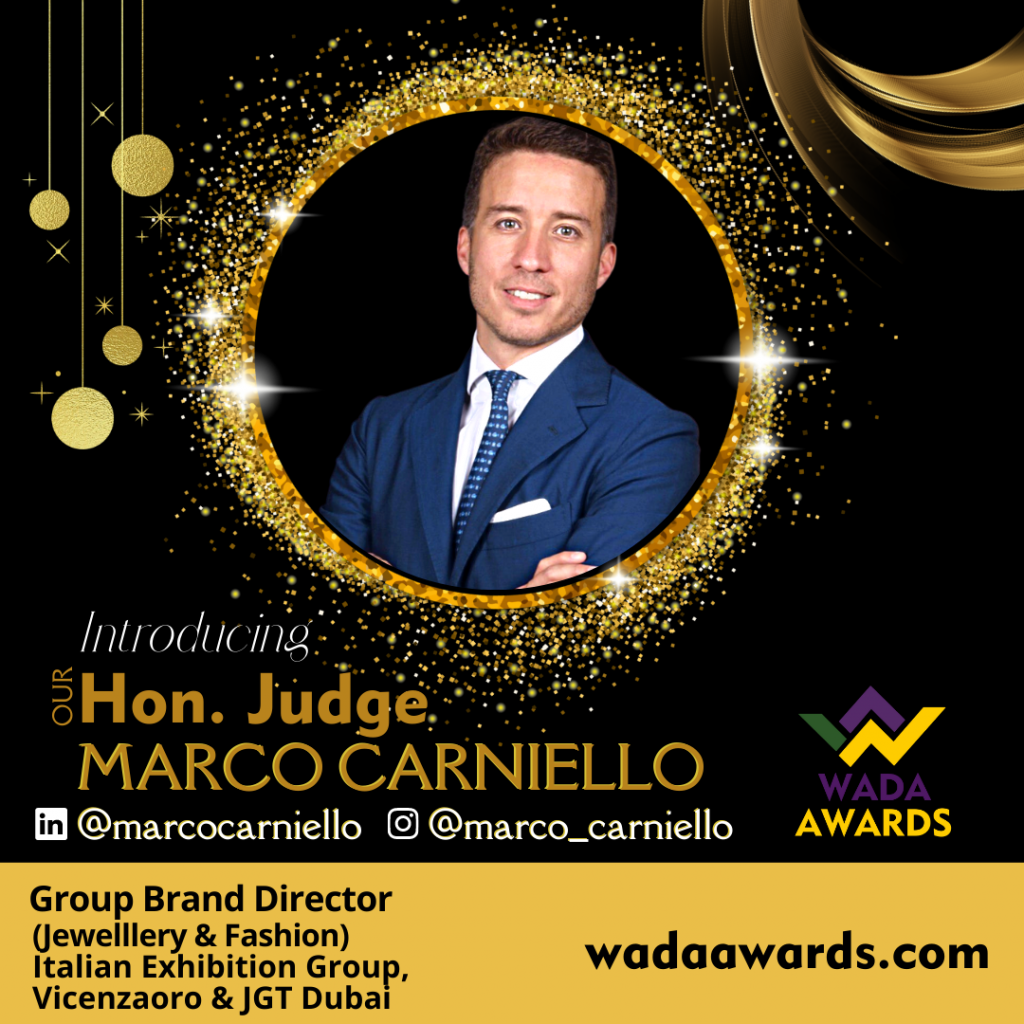 Meet our next judge Mr Marco Carniello from Italy.
Let's know his journey:
Marco Carniello is Group Brand Director at the Italian Exhibition Group.
Relying on his specialized work expertise and knowledge as an industrial engineer with a top business school MBA, Marco has facilitated numerous profit and sales revenue strategies, resulting in a consistent track record of positive gains.
As a leader of teams and previously as a strategy consultant, Marco has successfully addressed and solved a myriad of business problems and challenges in the gems, jewellery and watch industries.
Marco holds an MBA from IESE Business School and was elected president of the 2009 MBA class alumni.
Before starting his career in business, Marco developed his aptitude for facing challenges as a professional triathlete with major national teams.
We are glad to have this multi-faceted personality as part of our panel of judges.
@marco_carniello
@ahmedbinsulayem
@mahima.vermadxb
@tarunjaindubai
@wadaawards
@katerina_perez
@thediamondsgirl