Blog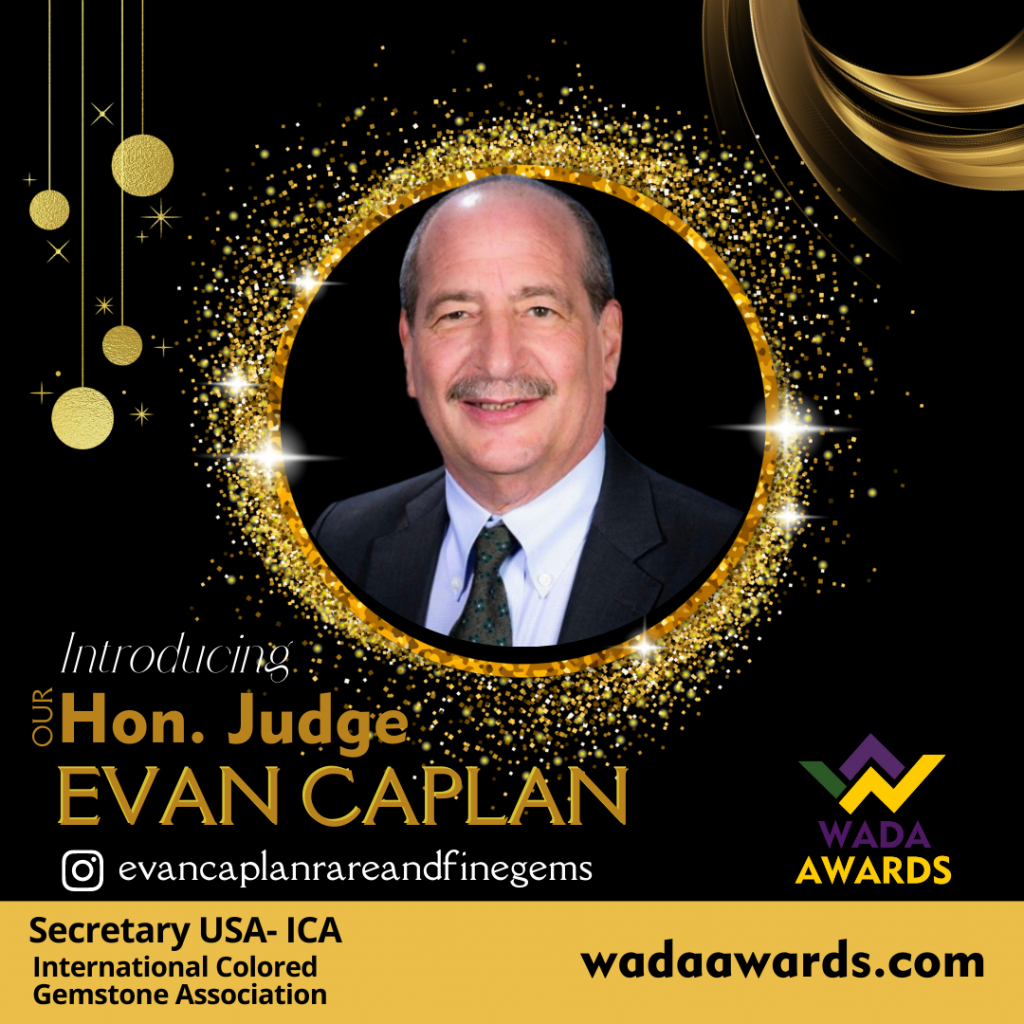 Meet our next esteemed judge Mr. Evan Caplan from Los Angeles, USA
He can't wait to see your designs at the World Jewellery Design Competition – WADA Awards (www.wadaawards.com)
Let's know his journey:
A noted jazz musician by profession, Mr Caplan has studied at the prestigious Berklee college of music in Boston. He soon discovered that the great sensitivity and artistry needed for contemporary jazz allowed him to move quickly and easily into his new world of rare and exotic gemstones. His desire for greater knowledge and direct access to stones led him to travel and grow business relationships in Burma, Thailand, Brazil, Tanzania, Srilanka, India and many other sources of stones.
Mr Caplan was one of the first to bring the Paraiba tourmaline to America🇺🇸. He and his team were responsible for cutting and selling the world's largest Padparadscha sapphire.
He is one of the finest and most knowledgeable gemstones professionals from the USA, and we are very excited to have him on board as one of our prestigious jury members for the WADA design competition.
@ahmedbinsulayem
@mahima.vermadxb
@tarunjaindubai
@wadaawards
@katerina_perez
@thediamondsgirl