Blog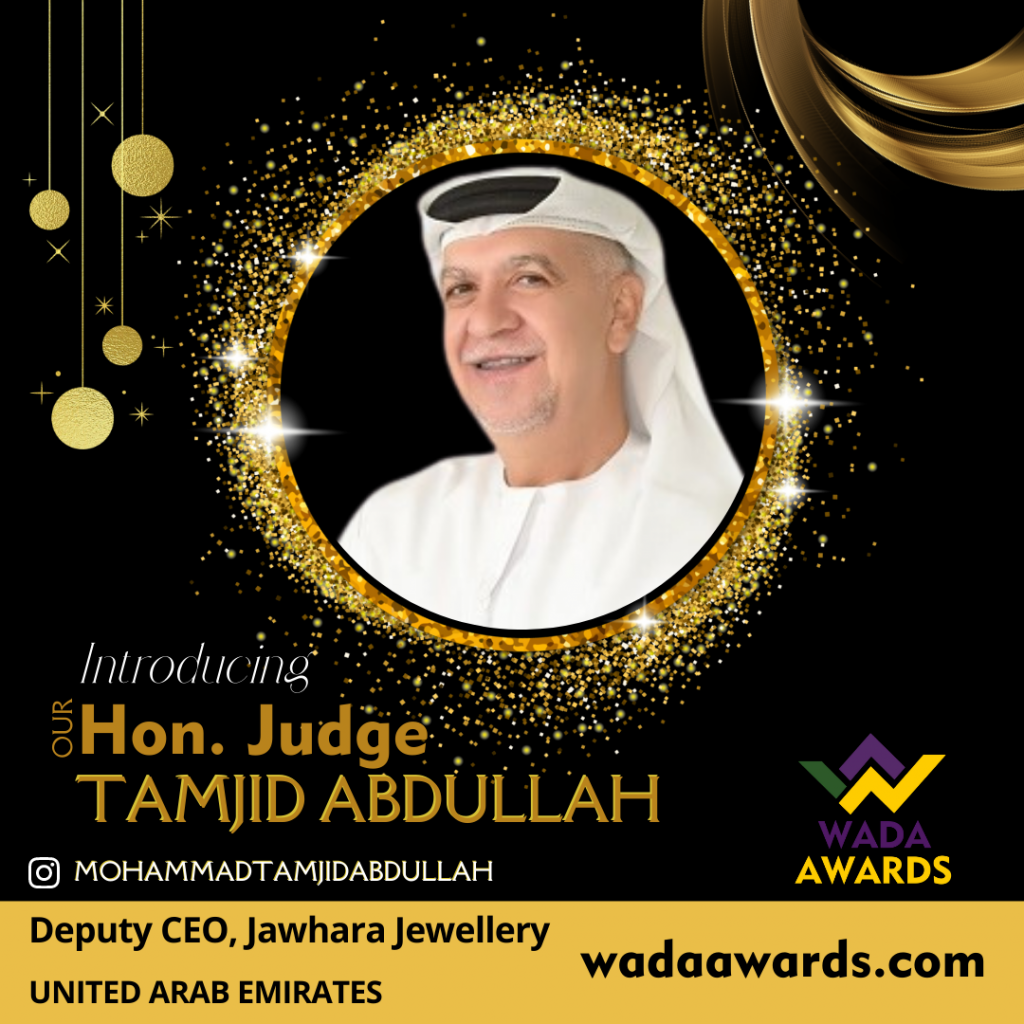 Meet our esteemed judge Mr. Tamjid Abdullah,
Deputy CEO and head of design Jawahara Jewellery.
He can't wait to see your designs at the World Jewellery Design Competition – WADA Awards (www.wadaawards.com)
Let's know his journey:
Mr Tamjid was born to a family of jewellers and was surrounded by artisans and goldsmiths in his growing years. His father trained him from the age of 5.
His early exposure to the jewellery industry has sparked his keen interest and focus in design and manufacturing. At a young age, Mr Tamjid perfected the business of jewellery making – a skill which has turned his passion into a high-profit running business. A lot of budding designers admire him.
He has reaped numerous awards and recognition for his talent and creative mind in design and craftsmanship. And we are highly honoured to have him on board as our prestigious jury member for the WADA awards.
IG: @jawharajewellery
Website: www.jawharajewellery.com